Paul Van Helden Photography offers affordable professional wedding photography with uncomprised quality: To receive a complete list of wedding packages and prices, click here.


Booked couples are also entitled to a free engagement session inside my home studio or discount on outdoor engagements.






I have different prices for the different portraits that I offer. I also have a portrait request form, for those looking for a customized package. You can access them all from my portrait pages.


Scheduling A Wedding Consultation:
Prior to setting up an appointment, it is a good idea to request prices first. To do so, please fill out my prices request form. It only takes a minute to complete. You will be able to review my prices immediately, upon completion.
As soon as I have received and read your information, I will check my availability for your date and send you an email, or phone call, if you prefer. During your visit, we will discuss all the details of your wedding day and determine the best way I can go about serving you.
Appointment Location: Ninety-five percent of all initial consultations or meetings are held at my home-office. Once client status has been established, I will often meet with couples at the place that they are getting married, to help in the planning for their wedding.






My home/office is located in the northwest part of Tucson, north of Ina Road, between Thornydale and Shannon. Get directions.





Display Album - Montage Art Book.

By clicking on the Montage Album icon above, you will be able to view, page by page, the first digital Art Montage Album ever assembled by the photographer.



Click FAQ icon above, for answers to wedding photography related questions. This page is like being in the same room and having a virtual meeting with me.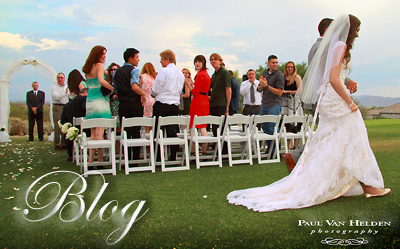 Check out Paul's most recent wedding blog.